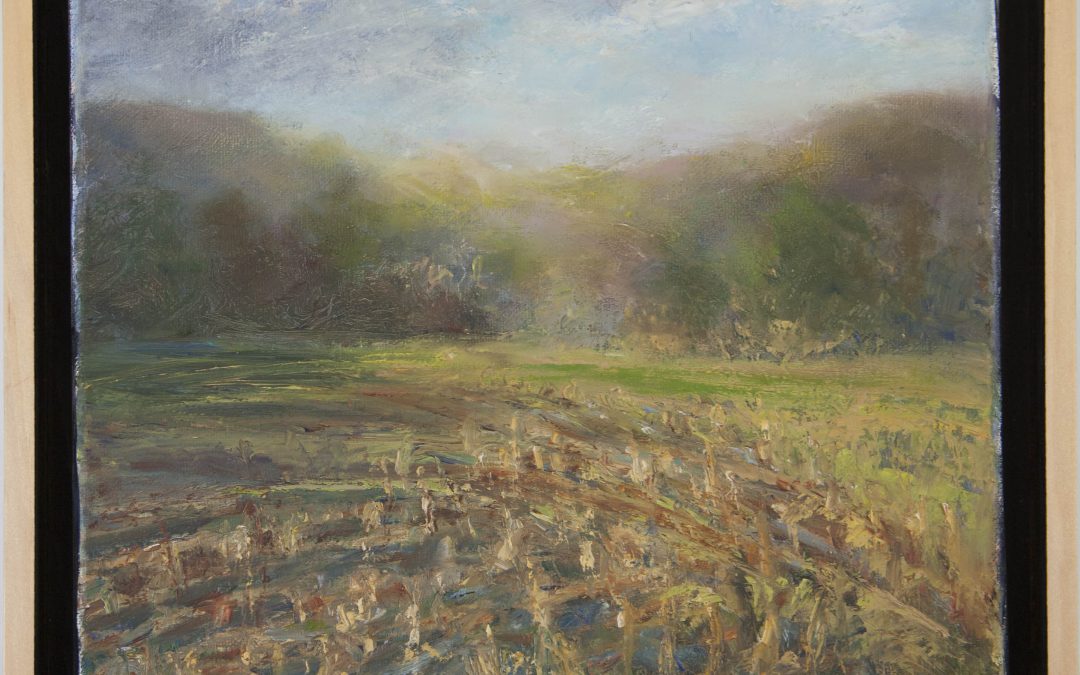 Rose Klebes paints every day. If she had her way, she would paint all day, every day. She usually sneaks in a couple of hours early in the morning in her studio, spending some time painting before she starts her day. During the warmer summer months, she is trying to paint outside as much as possible.
When weather permits, Rose is "plein air" painting, or painting in the open air. She loves this method of painting because "you have to paint fast to capture the light before it changes," she says. "When I paint in my studio, I tend to overthink my work." She might keep considering and re-considering a piece, changing it and reworking it, doubting her instinct. "It can go on for weeks before I complete a piece," she says. "But plein air painting allows me to work quickly; these paintings are more pure because they haven't been labored over," she says.
Rose paints using acrylic and oil paints. She uses acrylic paint when she is working on a quick study. Since acrylic dries quickly, she will often bring a canvas and paint with her to Valley Artisans in order to paint during her shift. By the time the shift is over, she may have new work to add to her display.
But she loves working with oil paints because they are "thick and buttery and I like the way they handle and show brush strokes." These days, she has taken to painting on Masonite, an engineered wood, which she seals in three coats of gesso. She loves the slick surface of Masonite as opposed to rougher canvas, so that paint moves around a lot more easily.
And she is inspired by everything around: by changing light, by dark on dark, by a little pop of color in an otherwise quiet landscape. But she loves painting nature most and she has the phenomenal ability of remembering what she sees. She can look at a scene one day and then recreate it the next day without looking at it again. Because Rose has been an artist for more than 40 years, she has worked in many media: woodworking and furniture, mosaics, weaving and even was a very successful watercolor artist with newspaper stories abut her work to prove it. She has tried her hand at sculpting and would love to explore it more. 
But for now, the process of painting makes her more excited than anything else. "I always love whatever I am working on," she says. She will be introducing new desings in the coming months and is excited to show them. She feels they show a lot of the confidence and that she has grown as an artist and it shows.
"If I didn't create every day, there's no reason to get out of bed."